For a long time, mobile games were not taken seriously by modern gamers, because the technical capabilities of such devices were severely limited. But the developers quickly corrected this situation. Now, smartphones and tablets launch toys that are not much inferior in beauty and functionality projects under the PC and console.
Trials of Mana
For a long time this project was not available to gamers from western countries. But this, as you know, often happens with those games that Asian studios implement. However, the situation quickly improved, and Trials of Mana is now one of the favourite RPGs for gamers around the world. Now available on smartphones Trials of Mana acts as a remake of the project in which once with such pleasure gamers dived.
In this remake, the developers improved the picture, as well as introduced some changes to the gameplay. For example, an automatic target selection function has been made available. The only thing that makes the situation a little cloudy is the console component. After all, the project was created under the game consoles, and therefore to get the maximum pleasure, using a touchscreen, is quite problematic.
But in general, such a legendary game as Trials of Mana performs a fairly high-quality action-RPG, deserving attention. The main problem that prevents developers from improving this game and making it popular is the paid subscription system that works in this game and prevents gamers from enjoying it completely. So, the developers ask 24 USD for this game.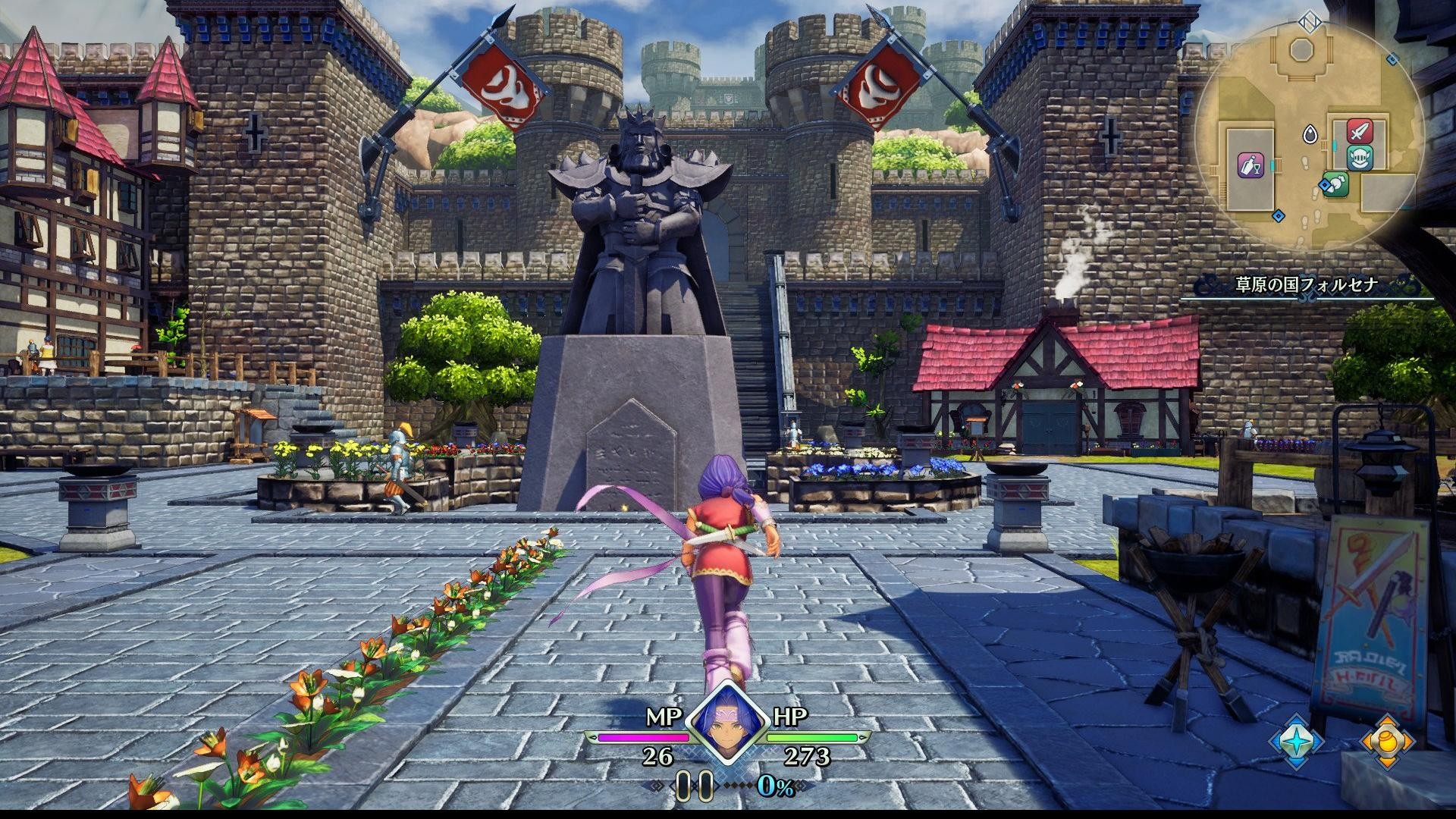 The Banner Saga
In this role-playing game, gamers have to play for the harsh Scandinavian Vikings. And the first part was so successful that two more ones followed. As soon as possible, the developers immediately transferred The Banner Saga to iOS and Android.
Every gamer will be able to enjoy many elements of this game, including its beautiful and carefully drawn graphics that looked great on the big monitors and, accordingly, could not look bad on the small screens of mobile devices. At the same time, the gameplay has not deteriorated and now, even the most experienced gamers will enjoy this factor in the game. Also, if you choose high complexity, you will have to develop a storyline, because it is a real RPG. is a paid game whose developers have set the amount of USD 9.99 as a subscription.
Eternium
Most famous RPGs for smartphones and tablets are ported versions from PCs or consoles. So it's almost always uncomfortable and stressful. However, the developers of Eternium created this game specifically for devices on the basis of Android. That is why, even in the project's development phase, they carefully thought through the controls, making the use of the touchpad as convenient and natural as possible.
This is the reason why Eternium came up with a very original RPG that doesn't want another cliché of the stupid copy of the Path of Exile or Diablo. In addition, the developers have tried and formed a very non-trivial and interesting plot, which with the high variability of enemies makes the passage of this action RPGs very exciting. As for the classes, in this game there are three of them, but the gameplay is unique to each of these. That's why you'll probably want to go through this project three times. Also, there is a very nice bonus such as absolutely free game implementation. This allows this project to have a large fan base.
Also, we can highlight some games that smartphone users will definitely like. These include Titan Quest, Valkyrie Profile, Chrono Trigger, KotOR Star Wars, Genshin Impact, Stardew Valley and The Elder Scrolls: Blades. As for apk files, you can easily start apk download free, but you still have to subscribe after installing the games and programs.