We have compiled a list of the best board games, which consists of those products that were leading in sales in 2022. Among them are games of different genres such as detectives and even horrors. They can entertain you in a quiet family evening or a party with friends.
Carcassonne
The aim of this project is to establish the territory around Carcassonne, a major French castle. Gamers act as feudal lords who build cities and seize land. In the process, the gamer receives cardboard squares with fragments of the landscape and attaches them to the existing ones. You should definitely follow the technique of rules, for example, combine different tracs. Every object you have started to develop must be completed before the end of the game. Also, you can create obstacles for your opponents. Carcassonne is suitable for gamers from 7 years old and you can play this game with a large company. The game has many additions, including «Princess and Dragon» and «Wandering Circus».
Arkham Horror
In the small town of Arkham, ancient evil is awakening. Gamers will have to become detectives temporarily, who must confront monsters and close portals to another dimension. The developers used Lovecraft's novels when creating this project. This is a 14+ game for one and two gamers, but two more users will be able to join you too. Each of them has their own deck of cards. Investigators discover new possibilities by finding clues in different locations. However, gamers do not confront each other, but win or lose together.
The Bunker
It's the end of the world. Survivors can hide in a bunker, but all of them do not have enough food. Gamers receive a card describing their character's gender, age and occupation. Also, you need to use your oratory skills and get a place in the bunker. The age limit of this project is users over 18, and it is also suitable for a group of 4-16 gamers.
Catan
It is a family-owned 10+ strategy game for 3-4 gamers. Colonisers compete with each other for possession of the resources of Katan Island. You need to develop your settlements and engage in trade. The set of devices includes cards and plastic figurines.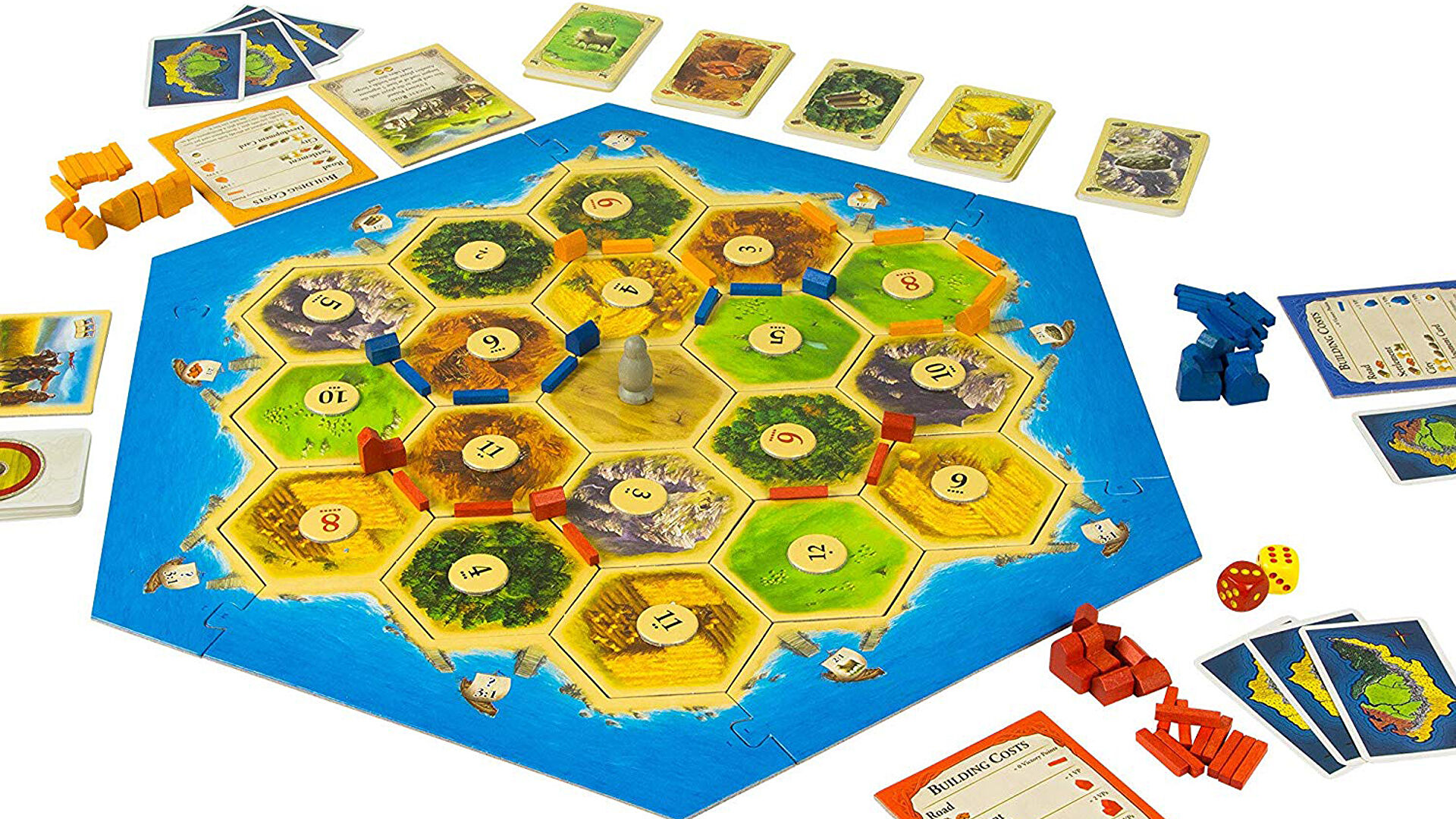 Chronicles of Crime
Chronicles of Crime is a cooperative detective. The Gamers become London experts who have to solve several crimes. Different scripts are available, each of which includes episodes: they can be run separately or as a single story. In addition to the set, for this game you will need a program for a smartphone or tablet. It leads participants to the selected scenario and allows you to search for clues. From 1 to 4 participants from 12 years old can play this game.
Bang!
All gamers get random cards with a role and character. The character has a goal, features and abilities. The sheriff and his deputy are looking for criminals, the bandits are uniting to kill the sheriff, and the traitor must survive at all costs. All roles except the sheriff are kept secret. Bang! is suitable for a group of 4 to 7 members over 12 years old.
The Red Dragon Inn
This is a fantasy game for 2-4 gamers with an 18+ limit. The characters of this project are a dwarf, priestess, barbarian and wizard. Everyone gets a deck of cards. Also, for gamers, the cards with a drink come up. The main task of the gamer is not to get drunk more than the specified stability parameter.
Star Realms
Games for a group of 2-6 gamers with a 12+ limit. The events of this project take place in the distant future, where the war for supremacy over the galaxy takes place. The Trade Federation, the swarm of Slugs, Star Empire, and Technocum are all fighting each other. Every gamer has a deck of ship cards. The gamer who gains more influence points wins.
Ticket to Ride
Gamers will enjoy the journey from Edinburgh to Constantinople. They will have to lay routes, build railroads and score points. This project is suitable for a group of 2-5 gamers older than 8 years.
Gloomhaven
Gloomhaven is a hardcore 13+ tactical game for a group of up to 4 players. There are 17 mercenary heroes, each of whom has a unique history and purpose of the journey. Gamers explore the game world, download heroes and fight monsters. They also have access to over 90 stories. There is no such gamer that can win or lose as the whole team will share this status.