The gaming industry has continued to grow and develop in recent years, with RPGs being one of the most popular and sought-after genres. Therefore, the future of role-playing games looks promising.
Virtual Reality (VR)
VR technology is one of the most exciting innovations in the gaming industry, and RPGs are also beginning to use VR technology to create more realistic and interactive worlds. In the future, there are sure to be more interesting RPGs that work entirely in VR, allowing gamers to immerse themselves more deeply in the game universe and interact with their environment.
Artificial Intelligence (AI)
The use of AI should also be cited as a significant factor for the future of RPGs. In games, using AI will make it easier to create unique storylines that will depend on gamers' actions. Artificial intelligence will control characters and enemies, making battles more realistic and interesting. AI can also help create a more dynamic and changeable game world responding to users' decisions.
Generating Procedural Worlds
This technology allows development studios to create infinite and unique worlds using algorithms and random numbers. The emergence of such technology makes the prospects for RPGs extremely bright, as games will appear more realistic and diverse and have vast universes. Gamers can explore these worlds in MMORPGs for years, complete quests and tasks, and interact with other players.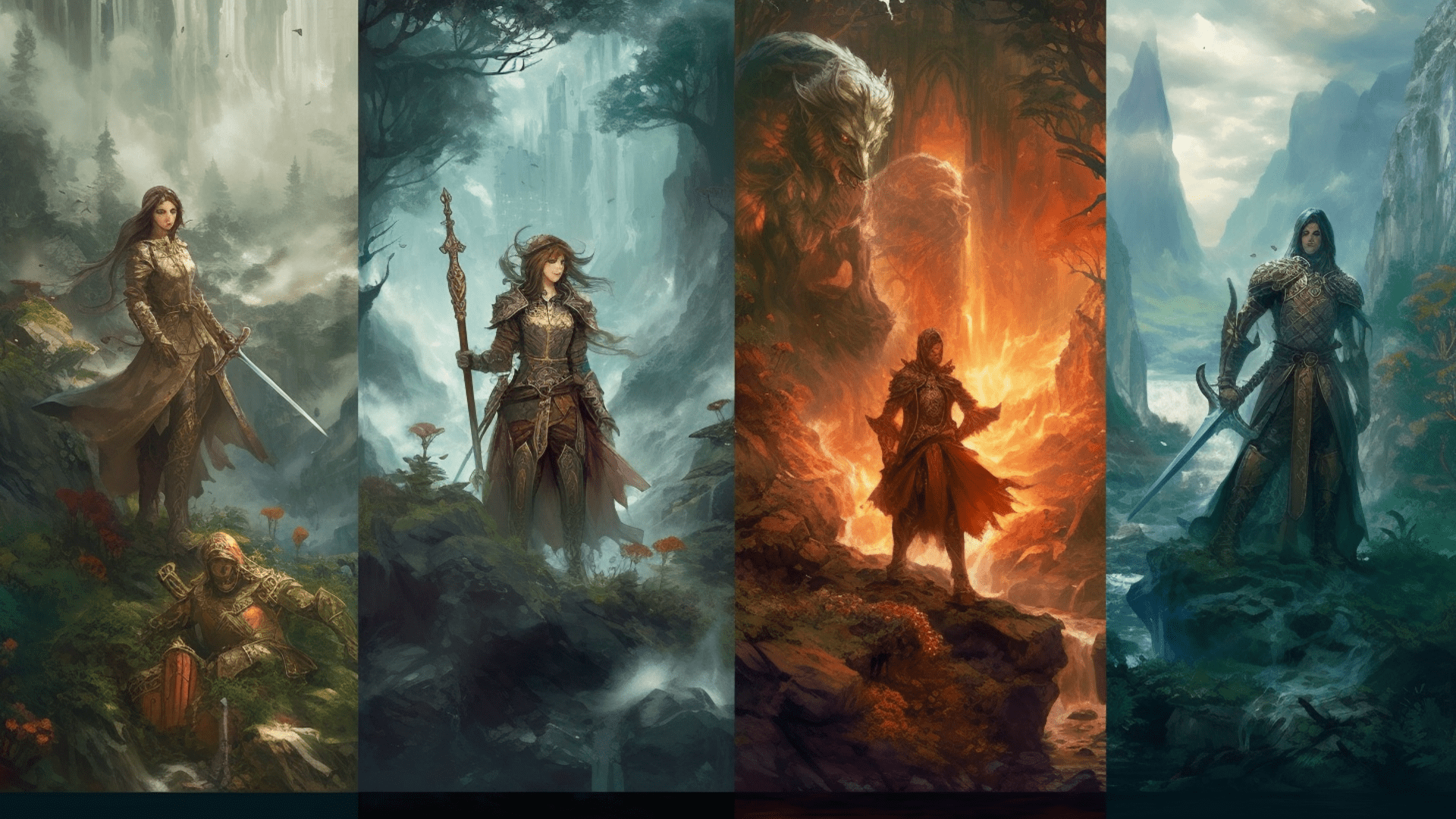 More Variation
One of the key elements of every good RPG is variation. Gamers want to have freedom and control over the story. In the future, we expect even more options to choose from, where gamers can influence the developing story, the actions of other characters, the development of their characters, and the world around them in general.
More variability may manifest in a more complex system of challenging choices that will respond more realistically to users' actions.
Multi-Platforming
Today, games are available on various platforms, including PCs, consoles, and mobile devices. In the future, RPGs can become even more multiplatform, allowing you to play on any device or even start on one and continue the passage already with another gadget. It can also affect the social aspect of games when users from different devices can interact in the same world.
Social Elements
Every good RPG game pays serious attention to this point. And there is no doubt that the social component will receive even more attention in the future. Games will use social networks and messengers to communicate between gamers and advertise and promote.
The Use of Blockchain Technology
Blockchain technology could also affect the future of RPGs. Games can use blockchain to create characters and items that will have unique properties. It can also help create safer and more secure game worlds with a harmonious and maximally protected internal economy.
Overall, the future of RPGs looks promising and interesting. With the growth of new technologies and the genre's increasing popularity, we should expect the appearance of even more realistic, varied, and interactive worlds that allow gamers to interact with each other and the world around them. What specific trends and technologies will be most significant for future RPGs? Time will tell.
However, we can confidently say that the gaming industry will continue to evolve, and RPG games will persist to be one of the most popular genres in the gaming industry. With the increasing availability and variety of gaming platforms, as well as the increasing number of gamers interested in this genre, RPGs will continue to evolve and attract the attention of users worldwide.